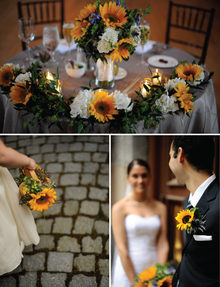 Tara and Mark were married in May 2009 in New Haven, CT. The day was loaded with loveliness and joy!
From their totally awesome photographer, Carla Ten Eyck ...
Tara and Mark are the nicest, sweetest, most smiley couple. We got to meet all of their friends and families ~ and this is the part I love ~ it's almost like when the house lands in the Wizard of Oz...